Wellness
|
Articles Article
Search for Healthy Articles
Find Healthy Recipes
May We Recommend
Miso Soup with Chickpeas and Vegetables
Diet Preferences
Please

login

to set your preferences
WELLNESS TOOLS
EATING BY COLOR
Healthy Aging
Blues
Immunity
Orange
Antioxidant
Green
Prevention
White
Cancer-Fighting
Red
WHAT'S IN SEASON?
GLOSSARY
Healthy Pin of the Week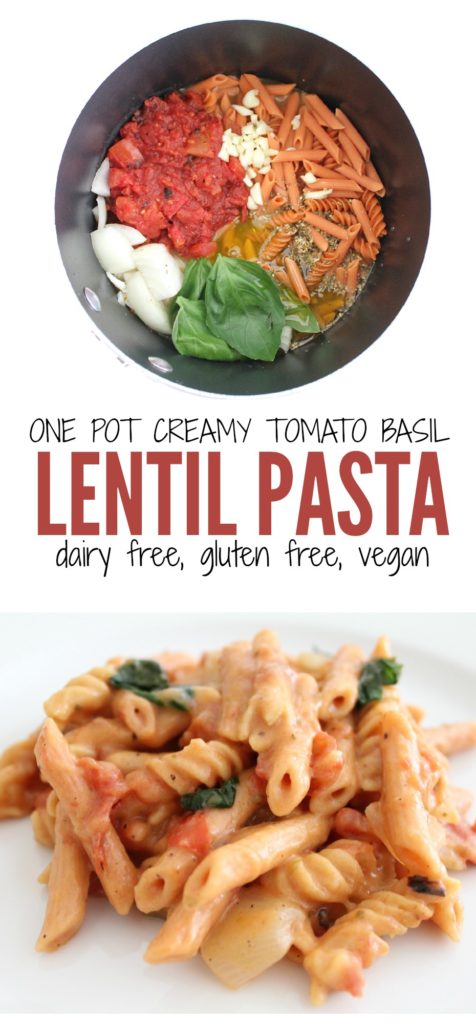 Gluten Free, Dairy Free and Vegan One Pot Creamy Tomato Basil Lentil Pasta
How to Live Dairy-Free
Living A Dairy-Free Lifestyle
Know Your Dairy
Going dairy free isn't the end of the world. Try not to focus on what you can't eat and learn what you can. Determining which foods have dairy in them should be your first step toward a dairy free lifestyle. The obvious culprits are milk, cheese, cream and yogurt. It may surprise you to know that many foods we think are dairy-free actually contain hidden dairy components. Here are a few of the more surprising ones: artificial sweeteners, breath mints, cereal, granola, gum, peanut butter, potato chips, soy meat, soy cheese and some spice mixes. These foods may contain whey, casein or lactose. Non-dairy creamers are the most misleading as they often contain casein. Canned soup, canned tuna and chicken broth sometimes contain whey. Deli meats are often injected with casein or whey. Check the food label when in doubt. In terms of desserts, both sorbet and granite are dairy free, while sherbet and gelato do contain dairy. Good news for chocolate lovers, chocolate is naturally dairy-free. Stick with dark and semi-sweet though, milk chocolate contains dairy. Be sure to read the label though, there are some brands that use dairy even if it is dark and semi-sweet chocolates. Living dairy-free requires a watchful eye. The more you know, the easier it becomes to be dairy-free.
Plan Your Menu Ahead
Once you have an established list of "safe" foods and possible dairy foods, grocery shopping and menu planning is a breeze. A safe bet is to stick with the most natural foods possible. Such as fresh fruits and vegetables, fresh cut meats, minimally processed grains, nuts and seeds. When you are planning your meals, it's best to look a week ahead, not any further. This will ensure you're not scrambling to gather ingredients the day of and you have only what you need. Be sure to shop for snacks too. Having a few "safe" snacks will help curb cravings between meals and make you less likely to go out and buy whatever looks good at the time. Also, don't be afraid to try new recipes. Expanding your menu will keep you from making the same dishes week after week.
Dairy Alternatives
You may find it interesting to know there are scores of dairy alternative products on the market. From milk to ice cream, you're likely to find a non-dairy form of your favorite dairy item easily. Do a little research before shopping though. Some products have a distinct taste that puts some people off, while others may be preferable over their dairy counterpart.
A good dairy-free milk tends to be the main focus for families looking to make the switch. Since it's used in everything from morning cereal and coffee to baking and cooking, finding a dairy-free option that is both good tasting and nutritious is vital. Luckily there is a long list of milk alternatives to choose from, like: almond, soy, hemp, rice, cashew, hazelnut, coconut and flax to name just a few. According to several surveys, flax milk tastes the most like cow's milk.
When it comes to butter, there are dozens of dairy-free options. Everything from dairy-free margarines, coconut butter to certain cooking oils and even fruit purée. One interesting option is ghee. Since ghee starts as butter, it is technically a dairy item. What sets ghee apart from the other dairy butters is that it's slow simmered for a long period of time, making it a special type of clarified butter. This extended cooking process removes the casein (milk protein) and lactose (milk sugar) from the product. Most people who suffer from a dairy intolerance are able to eat ghee with no side effects.
Other Sources of Calcium
A common question for people considering dairy-free is, "Where else can I get my calcium?" A cup of 1% milk has about 305 mg. The daily recommended value of calcium is 1000 mg. Consider this, a half cup of tofu has a whopping 434 mg of calcium, 2 cups of chopped kale has 188 mg, 1 cup of canned white beans average 191 mg, and 1 cup of cooked collard greens have 268 mg. If that doesn't convince you, 1 cup of chia seeds has an astounding 1020 mg of calcium, 179 mg per oz. Dark greens like broccoli, bok choy and spinach are also good sources. As you can see, you don't need dairy in your life to get your daily calcium, you just need to know which foods are calcium rich and include them in your diet.
Benefits of Going Dairy Free
There are many benefits of choosing a dairy free lifestyle, some you can see and most you can't. Dairy is one of the most inflammatory foods in today's modern diet. It causes constipation, gas, bloating and even acne. These ailments are even more prevalent for people with autistic behaviors. Eliminating dairy from your diet can improve digestion, reduce intestinal bloating, gas and clear up acne within days of quitting. In other words, a dairy-free diet will make you feel better and look better too! What's holding you back from trying dairy-free?
For More Information:
Top 10 Benefits [Go Dairy Free]
Seven Reasons to Ditch Dairy [Express]
Live Without Dairy [Wiki How]
How to Go Dairy Free [Dairy Free Cooking]
Dairy Food Substitutes [Todays Dietitian]
Hidden Dairy [Go Dairy Free]
Eating healthy never tasted so good!
Looking for a healthier option to enjoy for lunch or dinner? Check out these delicious Autumn salads.
View Recipes >
Delicious recipes for the afternoon
Who said brown bag lunches have to be a sandwich and apple?
View Recipes >