Wellness
|
Articles Article
Search for Healthy Articles
Find Healthy Recipes
May We Recommend
The Tastiest Veggie Burger
Diet Preferences
Please

login

to set your preferences
WELLNESS TOOLS
EATING BY COLOR
Healthy Aging
Blues
Immunity
Orange
Antioxidant
Green
Prevention
White
Cancer-Fighting
Red
WHAT'S IN SEASON?
GLOSSARY
Healthy Pin of the Week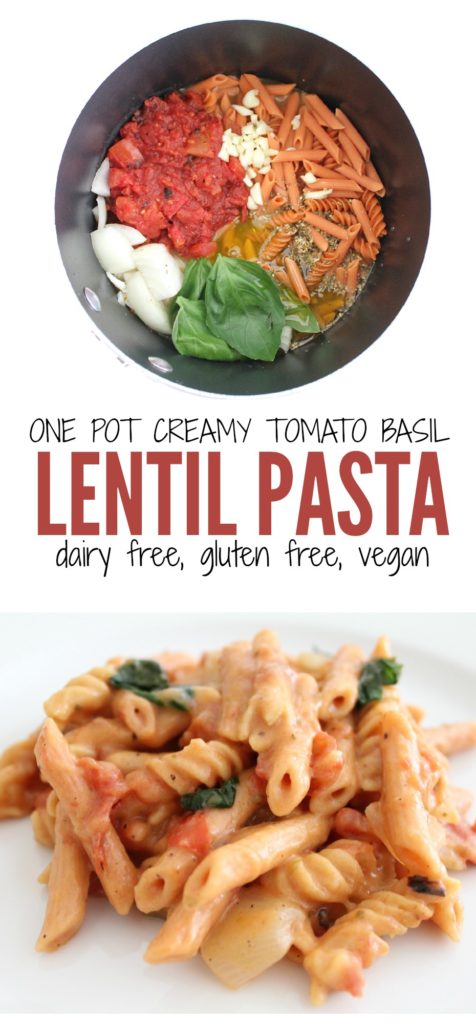 Gluten Free, Dairy Free and Vegan One Pot Creamy Tomato Basil Lentil Pasta
Healthy Ways to Help Relieve Stress
Tasty Tips for Stress Prevention
With the summer ending and school starting again, schedules tend to fill up with a variety of activities. Often, this means more physical and emotional demands, and less time allotted for much-needed rest and relaxation. For many, this can cause an increase in unhealthy levels of stress.
Stress is caused by a number of factors, and can have a wide variety of physical and emotional effects, ranging from high blood pressure and headaches, to increased anxiety, disorganization or moodiness. What brings stress on, and how the body and brain react to it, is different for everyone. It is important to identify what is causing the stress, and to use the healthy approaches that work best for you, to both prevent and reduce it.
There are some foods that are thought to help prevent it, and some that may increase the impact that stress has on your mind and body. Foods such as chocolate, coffee and caffeinated tea can contribute to stress, so decreasing or eliminating consumption of these items may be of some help during potentially stressful times.
On the other hand, foods that are high in fiber and magnesium are thought to help prevent or reduce stress. Whole grains contain both, so try replacing white bread with whole grain bread for your morning piece of toast, or in your sandwich at lunch. Beets and raisins also contain magnesium, so enjoy raisins for a snack, or try cooked beets in a salad or as a side dish. Dark leafy greens are another good choice, as they contain B-vitamins, which are believed to help prevent stress.
A weakened immune system and high blood pressure are two other common results of stress. It is important to boost up your immune system, which can be compromised by symptoms of stress, with antioxidants found in certain fruits and vegetables. Blueberries, broccoli, carrots and tomatoes are some tasty and popular immune system-supporters. Make a blueberry smoothie; enjoy fresh tomatoes in sandwiches, salads, and in homemade salsa; or fix a colorful steamed vegetable medley of carrots and broccoli to enjoy alongside dinner. They are some easy and delicious additions to a healthy diet that could go a long way when it comes to keeping you healthy. Potassium-rich foods such as yogurt and bananas, and citrus fruits that are high in vitamin C, can also help some people lower their blood pressure.
It is also necessary to get enough sleep, drink proper amounts of water, and enjoy a variety of healthy foods on a regular basis. Keeping blood sugar levels consistent is important. For example, skipping meals or eating foods that are high in protein or rich in fat close to bedtime can cause stress, or make existing stress worse.
While there are many causes and contributors to stress, there are also many ways to help alleviate it. Diet and exercise, deep breathing, short rests throughout the day, and spending time doing relaxing hobbies you enjoy can all help prevent or reduce stress. Prepare yourself for the busyness of the new school year and the changing season by knowing what triggers stress for you, and doing all that you can to prevent it from occurring in the first place.
Key Terms in This Article
See Other Articles Like This
carrots
citrus
Low Sodium
yogurt
tomatoes
magnesium
whole grain bread
raisins
vitamin-C
broccoli
fiber
beets
potassium
antioxidants
blueberries
Easy recipes your whole family will love
Tired of loading up your shopping cart with snack foods you know aren't very healthy? We've got a simple solution to your snacking needs.
View Recipes >
Prepare a Special Meal for Your Sweetheart
Worried about Valentine's Day dinner? Are you making your sweetheart a special dinner? What will you make? Here are a few recipe ideas to get you started. From main courses to a dessert and cocktail.
View Recipes >