Wellness
|
Articles Article
Search for Healthy Articles
Find Healthy Recipes
May We Recommend
Diet Preferences
Please

login

to set your preferences
WELLNESS TOOLS
EATING BY COLOR
Healthy Aging
Blues
Immunity
Orange
Antioxidant
Green
Prevention
White
Cancer-Fighting
Red
WHAT'S IN SEASON?
GLOSSARY
Healthy Pin of the Week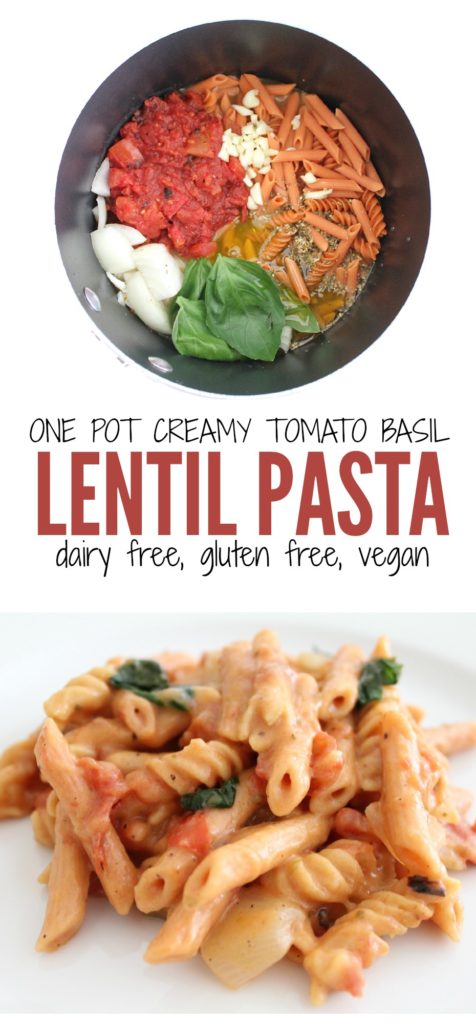 Gluten Free, Dairy Free and Vegan One Pot Creamy Tomato Basil Lentil Pasta
Have A Healthy School Year
A+ Choices For Nutritious Snacks & Meals
With a new school year starting up again, it's very important for everyone in the family to enjoy a well-rounded, nutrient rich diet. Making good choices for breakfast, lunch, dinner and snack time can help you and your children stay healthy, focused and energized.
A balanced breakfast is an important part of a healthy lifestyle, for children and adults alike. The ideal morning meal should include items from at least three of the food groups. For example, a bowl of whole grain cereal with milk and sliced banana (offering calcium, potassium, and other important nutrients), or eggs served with whole grain toast and fresh orange juice. Packed with vitamin C, orange juice can help keep immune systems healthy, while eggs are a great source of protein.
On a daily basis, breakfast gives you the energy and nutrients you need to jump-start your day, and help you perform better throughout it. This is especially true for school-aged children: eating breakfast is associated with improved memory skills, better test scores, and better attendance. In the long run, eating breakfast regularly has been linked to overall healthier eating habits and higher levels of physical activity and fitness, for individuals of all ages.
Eating a complete breakfast should help you stay energized and full until lunchtime rolls around. Including as many food groups as possible into your mid-day meal is key, as it will give you the fuel your mind and body need to complete the rest of the day's tasks. Salads and sandwiches are great choices for lunches, especially when you use the healthiest ingredients possible. Pile whole grain or spelt bread with lean sliced turkey and fresh vegetables like lettuce, tomato, avocado and cucumber. Spelt has a rich, nutty flavor, and is known to be an excellent source of vitamin B2 and a very good source of manganese. It's also a source of fiber, which can help lower cholesterol. If you prefer salads, a bed of dark, leafy greens such as spinach or romaine lettuce packs an effective nutritional punch; romaine offers a heart-healthy combination of vitamin C and beta-carotene, while spinach contains at least 13 different flavonoid compounds.
Apples are an autumnal favorite, and a great addition to any lunch. From sweet and refreshing, to crisp and tart, there is an apple variety to please every palate. With flavonoids and fiber, they're terrific as is, or enjoyed sliced with peanut butter or your favorite nut butter for a tasty, filling snack.
Sweet and crunchy baby carrots are another lunch or snack time favorite. A delicious source of key vitamins and nutrients, their tiny size makes them a satisfying choice anytime of day. Tasty and nutritious, carrots help promote good vision, and can even help protect against cancer and cardiovascular disease. Try them in the afternoon with hummus for a snack that will keep you full until dinnertime.
Keeping healthy and convenient items on hand can really come in handy when you're short on time and energy. Homemade trail mix made with cereal, granola, nuts or dried fruits is a great multi-purpose favorite. Layer it with yogurt and fresh fruit for a colorful breakfast parfait, or put some in zip-top sandwich bags for a snack that can be easily enjoyed between activities.
Dinnertime offers the perfect opportunity to gather around the table with your family. It's also an ideal time to think about the dietary choices you made throughout the day, ensuring that your dinner menu includes items from certain food groups you may not be getting enough of. When deciding what to fix for supper, think about serving foods that come in as many colors as possible. A colorful meal often equals a well-balanced meal. For the main dish, choose lean meats, seafood or poultry such as lamb, turkey, lean organic beef, chicken, salmon, cod or halibut. Sides like fresh vegetables, brown rice, whole grain bread or baked potatoes are excellent accompaniments. Enjoy the meal with water to ensure hydration, and end supper on a sweet note with slices of fresh fruit instead of a dessert packed full of sugar or fat which, when consumed too close to bed time, can prevent you from getting a good night's sleep.
When you're packing lunches or snacks, make sure to keep everything properly refrigerated, and remember to enjoy foods from all of the food groups, each and every day. With a well balanced diet, adjusting to a new school year, and a new schedule, will be easier than ever.
Key Terms in This Article
See Other Articles Like This
romaine
hummus
salmon
apple
eggs
carrots
beta-carotene
granola
tomato
turkey
manganese
avocado
Reduced Fat
milk
spinach
vitamin B2
peanut butter
chicken
nuts
lamb
calcium
yogurt
potassium
cereal
vitamin C
Eating healthy never tasted so good!
Looking for a healthier option to enjoy for lunch or dinner? Check out these delicious Autumn salads.
View Recipes >
Delicious recipes for the afternoon
Who said brown bag lunches have to be a sandwich and apple?
View Recipes >