Wellness
|
Articles Article
Search for Healthy Articles
Find Healthy Recipes
May We Recommend
Diet Preferences
Please

login

to set your preferences
WELLNESS TOOLS
EATING BY COLOR
Healthy Aging
Blues
Immunity
Orange
Antioxidant
Green
Prevention
White
Cancer-Fighting
Red
WHAT'S IN SEASON?
GLOSSARY
Healthy Pin of the Week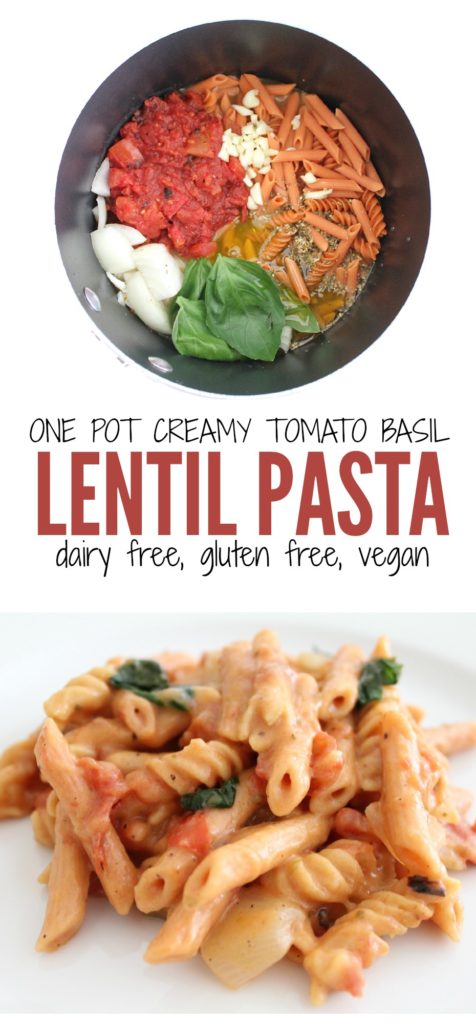 Gluten Free, Dairy Free and Vegan One Pot Creamy Tomato Basil Lentil Pasta
Getting to the Root of Root Vegetables
Why You Should Not Overlook These Nutritious Veggies
If you are passionate about buying vegetables in season, then fall and winter root vegetables should be on your shopping list for comforting, autumnal cooking. Root vegetables are exactly what their name implies, the [edible] roots of vegetables. Beets, celery root, parsnip, rutabaga, and turnips – each one is a root vegetable, and just a sampling of root vegetables available for consumption.
Many root vegetables such as celery root, parsnip, rutabaga, and turnip are often passed by in the produce aisle, perhaps because of their humble appearance. What many people – who have yet to try these vegetables – don't know is that they make for a delicious and highly flavorful roasted dish on a cold fall night; and when bought in season, they have a depth of flavor that exceeds anything that's out of season.
Two more reasons why you should be serving up the unique flavors of root vegetables are because they are 1) inexpensive, and 2) nutritious. Root vegetables offer a variety of nutrients, and their low glycemic load prevents spikes in blood sugar.
Beets: Available in a colorful variety, from garnet red to gold to white, the versatile beet can be enjoyed baked, steamed and eaten raw. It is oftentimes served alongside entrees and soups, and is a favorite food of many when roasted with an assembly of other root vegetables. Small beets are tender, making them a good choice for salads, while medium and large sized beets are good candidates for cooking. Beets offer calcium, copper, iron, dietary fiber, manganese, and vitamin C.
Celery Root: Celery root is an unusual looking knobby and brown vegetable. Often used in French cooking, the flavor of celery root is a cross between celery and parsley. It can be eaten raw when peeled, grated or shredded over salads; and celery root adds wonderful flavor to purees, soups and stews. This root vegetable can also be baked, boiled, braised and sautéed. Celery root contains small amounts of calcium, iron and vitamin B.
Parsnip: A relative of the carrot, celeriac, and parsley root, parsnips offer a celery-type flavor and nutty fragrance. The flavor does not fully develop until the roots have been exposed to near-freezing temperatures for 2 to 4 weeks in the fall and early winter. When this happens, the starch in the root changes into sugar, resulting in the sweet, nut-like flavor. Parsnips are often placed next to parsley root in the produce section and, because they look similar, it can sometimes be hard to decipher which one is which. One way to help you know which one is which is that parsnips are sold by the root, while parsley roots are often sold with their feathery greens attached to them. Parsnips offer small amounts of calcium and iron, and are a good source of dietary fiber and vitamin C.
Rutabaga: A cross between a cabbage and a turnip, rutabagas range in color from tan to violet. They have a thin, pale skin and firm flesh, and offer a slightly sweet flavor. When cooked, rutabagas become more flavorful. Rutabagas, also known as a Swede or Swedish turnip, can be prepared in the same way as turnips. They offer calcium, dietary fiber, iron, and vitamin C.
Turnips: Turnips can be enjoyed in a variety of ways. They can be boiled or steamed, then smashed or pureed. They can also be cut into French-fry strips, lightly coated with oil, sprinkled with sea salt, then baked for approximately 20 minutes for delicious turnip French fries. However you enjoy turnips, it's clear that this white-fleshed, root vegetable is adored by many for its potato-radish flavor. Turnips offer calcium, dietary fiber, and vitamin C.
Key Terms in This Article
See Other Articles Like This
Vitamin C
Dietary Fiber
Iron
Beets
Celery Root
Calcium
Vegan
Copper
Manganese
Eating healthy never tasted so good!
Looking for a healthier option to enjoy for lunch or dinner? Check out these delicious Autumn salads.
View Recipes >
Delicious recipes for the afternoon
Who said brown bag lunches have to be a sandwich and apple?
View Recipes >