Wellness
|
Healthy Eating Article
Search for Healthy Articles
Find Healthy Recipes
May We Recommend
Avocado Cucumber Tomato Salad
Diet Preferences
Please

login

to set your preferences
WELLNESS TOOLS
EATING BY COLOR
Healthy Aging
Blues
Immunity
Orange
Antioxidant
Green
Prevention
White
Cancer-Fighting
Red
WHAT'S IN SEASON?
GLOSSARY
Healthy Pin of the Week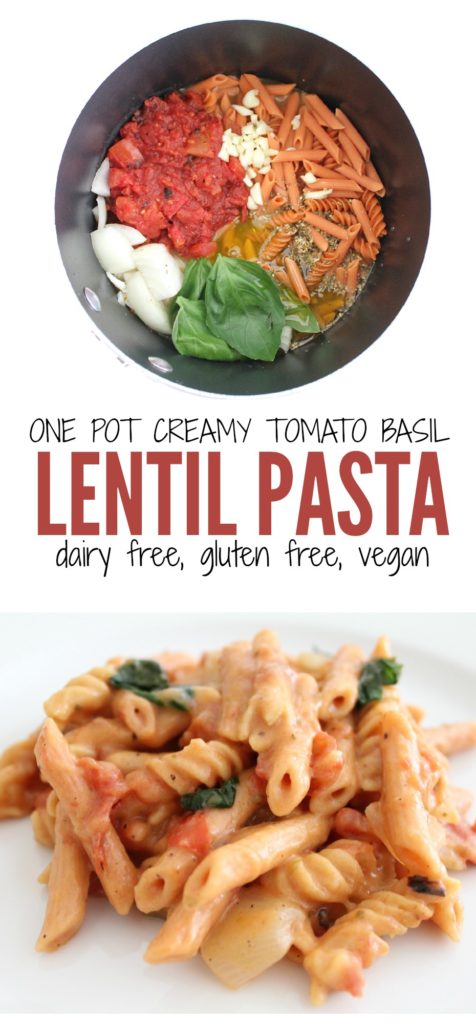 Gluten Free, Dairy Free and Vegan One Pot Creamy Tomato Basil Lentil Pasta
Have A Healthier Holiday
With Five Thanksgiving Favorites
There is no denying that Thanksgiving is a time to indulge. The good news, however, is that many of the dishes found on the holiday table have, at their heart, fresh and flavorful ingredients that are recognized for being not only delicious, but healthy, too. Feasting on rich foods is a favorite tradition, yet these five healthy holiday ingredients can be savored in ways that make the most of their nutritional benefits.
Cranberries are fantastic prepared with other fruits for a fresh, flavorful relish; steamed green beans can be served as a healthy alternative to traditional green bean casserole; and potatoes are great savored with olive oil and a garnish of freshly chopped chives. Baked sweet potatoes add color and flavor to the meal—and taste so delicious, you won't even miss the brown sugar or marshmallows so often included in recipes for candied yams. And turkey, the satisfying centerpiece of the feast, is an excellent source of lean protein! With just a few subtle adjustments to these naturally nutritious foods, it's easy to have a Thanksgiving table laden with healthier alternatives full of flavor, and tradition.
Cranberries
Reaching a peak of ripeness—and nutritional value—from October through December, fresh cranberries are a festive holiday favorite, loved for their vibrant scarlet hue, tart taste and fantastic health benefits. Cranberries are believed to help prevent certain kinds of infections, lower cholesterol, and promote oral and gastrointestinal health. Cranberries are a tasty source of antioxidants, which play an important role in one's overall health and wellness.
Because they are so tart, fresh cranberries are best when enjoyed with sweet fruits such as apples, pears, oranges or pineapples. Finely chopped in a food processor with these fruits, or tossed with honey or maple syrup, they make a delicious, refreshing and colorful addition to the feast.
Green Beans
Steamed, simmered or sautéed, fresh green beans are a healthy, tasty side dish that perfectly complements many main courses, from steaks and chicken, to turkey, ham and pork chops.
A source of many nutrients that contribute towards cardiovascular health, including fiber, potassium, folate, magnesium and riboflavin, green beans contain vitamins C and A as well as iron, an essential part of hemoglobin, which transports oxygen from the lungs to the cells. Served with a sprinkling of toasted slivered almonds, tossed in heart-healthy extra virgin olive oil, or sautéed with mushrooms, they're a wonderfully flavorful and healthy holiday accompaniment.
Potatoes
A very good source of vitamin C, potatoes also contain vitamin B6, potassium, manganese, dietary fiber and copper, as well as a number of phytonutrients.
Vitamin B6 aids in cell formation, and, as it assists with the breakdown of glycogen, can help assist with the body's ability to perform athletically. Some research also indicates that certain types of potatoes contain flavonoids, which can help protect against certain kinds of cancers, as well as respiratory problems and cardiovascular disease. Free of fat and cholesterol, potatoes are substantial, hearty and satisfying, and great for incorporating some much-needed nutrients into a well-balanced diet.
Sweet Potatoes
In season from late autumn through early winter, sweet potatoes are a highly nutritious root vegetable, and a favorite during the holiday season. Because sweet potatoes contain vitamins A and C, they have the power to help eliminate free radicals. The powerful antioxidants found in sweet potatoes benefit the body in numerous ways. Research indicates that vitamin C and beta-carotene play a role in the prevention of conditions like diabetic heart disease, while their anti-inflammatory nutrients in sweet potatoes can help ease symptoms associated with conditions like rheumatoid arthritis and asthma.
Baked, or cubed and steamed, sweet potatoes are a beautiful, delicious and nutritious side dish, perfect for a healthy harvest meal.
Turkey
Turkey is a wonderful source of protein, an essential part of any diet that provides the body the amino acids it needs to manufacture its own proteins. This lean meat has long been a significant dietary staple; it remains popular today because of its great flavor, texture, versatility and health benefits.
A source of selenium (which has been shown to bring about DNA repair and keep the immune system properly functioning) turkey also contains the B vitamin niacin, which is believed to help protect the body from certain cancers. While a traditional staple of the Thanksgiving meal, turkey is also a great choice for dinner any night of the week, its versatility and tastiness making it a terrific ingredient for numerous healthy recipes during the holidays, and all year long.
Key Terms in This Article
See Other Articles Like This
vitamin A
magnesium
niacin
sweet potatoes
vitamin C
folate
iron
apples
Reduced Fat
manganese
potatoes
flavonoids
green beans
copper
fiber
Cranberries
beta carotene
chicken
phytonutrients
riboflavin
potassium
mushrooms
vitamin B6
almonds
oranges
turkey
protein
pears
olive oil
Nothing beats good old-fashioned slow cooked food!
These recipes are full of flavor and easy to make. From classic roasts to hearty stews, there's something for everyone.
View Recipes >
Simple Recipes for Fantastic Meals
Delicious meals for the cold weather. They're hearty enough to keep you going, and will satisfy even the hungriest appetite. Whether you're craving beef, pork or chicken, we have you covered. Try a few of these recipes and add them to your collection. Making a wholesome filling meal doesn't have to be hard.
View Recipes >