Wellness
|
Healthy Eating Article
Search for Healthy Articles
Find Healthy Recipes
May We Recommend
Diet Preferences
Please

login

to set your preferences
WELLNESS TOOLS
EATING BY COLOR
Healthy Aging
Blues
Immunity
Orange
Antioxidant
Green
Prevention
White
Cancer-Fighting
Red
WHAT'S IN SEASON?
GLOSSARY
Healthy Pin of the Week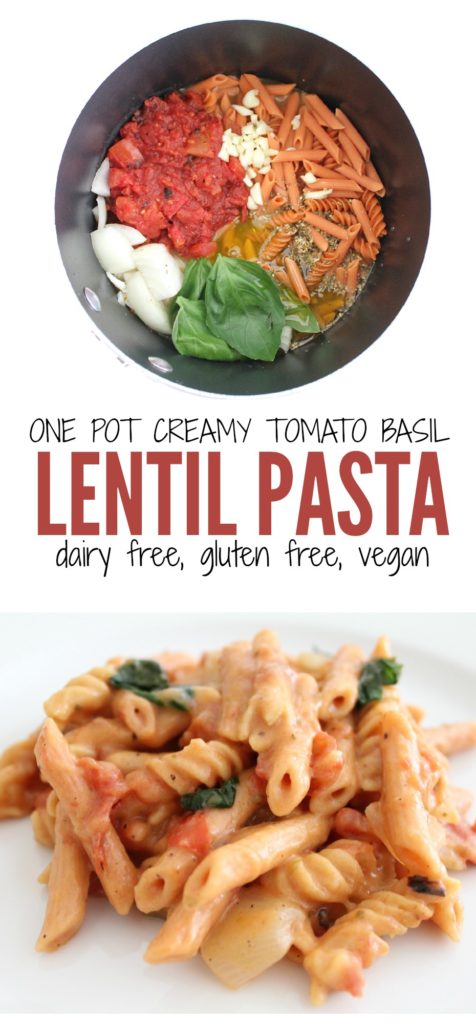 Gluten Free, Dairy Free and Vegan One Pot Creamy Tomato Basil Lentil Pasta
Fresh Herbs: Basil
The Benefits of Basil
The secret to well-flavored, well-seasoned dishes often lies in the utilization of fresh herbs. Healthy and delicious, herbs are a fantastic way to add flavor—and not a lot of fat or calories—to a wide range of palate-pleasing recipes.
One of the most popular herbs is basil, a flavorful, aromatic green herb that is commonly used in Thai and Mediterranean cuisines. Blended with pine nuts, heart-healthy olive oil and Parmesan cheese, basil serves as the primary ingredient in pesto, a brightly colored, vibrantly flavored, wonderfully fragrant fresh sauce that is sensational with everything from grilled salmon to whole wheat pasta.
And basil is an herb you can feel great about enjoying. Through its concentration of carotenoids like beta-carotene, basil contains nutrients believed to help protect certain cells from free radical damage. Conditions like rheumatoid arthritis and asthma, caused in part by free radical damage, may be less severe when foods containing beta-carotene are enjoyed.
Here are some other beneficial vitamins and nutrients found in this fragrant and flavorful herb:
•  Calcium—For strong, healthy bones, calcium is a must, and it can be found in basil and spinach, two great ingredients for delicious, healthy green salads. Add some juicy tomatoes (they're a tasty source of vitamin C!) and a splash of healthy homemade vinaigrette and you've got a salad that's full of color, nutrients and great taste.

•  Iron—Basil is a source of iron, which plays a role in maintaining a healthy immune system. Iron also helps the body produce energy, and plays a key role in the distribution of oxygen throughout the body.

•  Magnesium—A necessity for strong bones, magnesium also helps with blood circulation, and the relaxation of muscles and nerves.
The bright flavor of basil pairs wonderfully well with an array of fruits and vegetables, including bell peppers, eggplant, tomatoes, artichokes, onions and leafy greens. Fresh basil adds a fantastic depth of flavor to green salads and healthy stir-fries. Include basil in a variety of refreshingly delicious recipes to make your menu shine. It is delectable when tossed with crisp, refreshing cabbage and buttery cashews for a tasty homemade Thai-inspired slaw, or serve basil layered with sliced ripe tomatoes and creamy fresh mozzarella for a mouthwatering appetizer, salad or light supper that's bursting with the fresh flavors of Italy.
Key Terms in This Article
See Other Articles Like This
beta-carotene
eggplant
tomatoes
magnesium
onions
calcium
olive oil
cashews
vitamin-C
carotenoids
spinach
Low Carbohydrate
iron
cabbage
basil
Nothing beats good old-fashioned slow cooked food!
These recipes are full of flavor and easy to make. From classic roasts to hearty stews, there's something for everyone.
View Recipes >
Simple Recipes for Fantastic Meals
Delicious meals for the cold weather. They're hearty enough to keep you going, and will satisfy even the hungriest appetite. Whether you're craving beef, pork or chicken, we have you covered. Try a few of these recipes and add them to your collection. Making a wholesome filling meal doesn't have to be hard.
View Recipes >