Wellness
|
Articles Article
Search for Healthy Articles
Find Healthy Recipes
May We Recommend
Diet Preferences
Please

login

to set your preferences
WELLNESS TOOLS
EATING BY COLOR
Healthy Aging
Blues
Immunity
Orange
Antioxidant
Green
Prevention
White
Cancer-Fighting
Red
WHAT'S IN SEASON?
GLOSSARY
Healthy Pin of the Week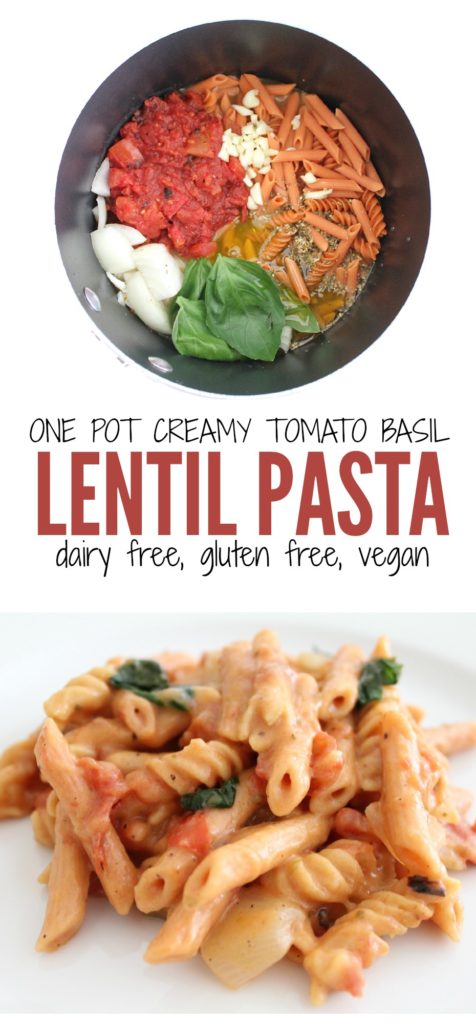 Gluten Free, Dairy Free and Vegan One Pot Creamy Tomato Basil Lentil Pasta
Berry Good News for Fruit Lovers
Health Benefits of Berries and Ways to Enjoy Them
Summer is berry season, which is great news for anyone looking to indulge in fresh foods that are as good for you as they are delicious.
Here's a look at the health benefits of three favorite berry varieties—plus some healthy, easy ways to enjoy them!
Strawberries
Did you know that about 8 strawberries provide more vitamin C than a medium-sized orange? Strawberries are among the top 20 fruits in antioxidant capacity, and contain properties that can help increase HDL (good) cholesterol and lower your blood pressure. They're also a source of catechins, which can help protect against cancer!
Another great thing about strawberries is that they are incredibly versatile; they're delicious paired with ingredients both sweet and savory. Fresh herbs are a healthy way to add great flavor to dishes, and strawberries go particularly well with mint, basil and tarragon. For a colorful, healthy salad, toss sliced strawberries with salad greens or spinach leaves, balsamic vinaigrette and a sprinkling of slivered almonds. Or for a healthy morning treat, blend sliced strawberries, ice and plain yogurt into a simple, satisfying smoothie.
Blueberries
Don't let their small size fool you—these little berries pack a nutritional punch. Plus, you can enjoy a full cup of blueberries for less than 100 calories. One cup of blueberries also delivers 14% of the recommended daily dose of fiber. And one more thing: blueberries rank the highest of any fruit for antioxidants!
So how best to enjoy these juicy little gems? Sprinkle them over cereal, yogurt, oatmeal or granola; add them to fruit salads; or stir them into your favorite muffin batter for extra color and nutrients. If you want to enjoy them after breakfast, sprinkle fresh blueberries onto a peppery arugula salad, or serve fresh blueberry salsa as an appetizer with tortilla chips, or alongside any entrée. Their subtly sweet taste is a delicious complement to spicy and savory flavors.
Raspberries
Fragrantly sweet, melt-in-your-mouth raspberries are a treat you can feel good about enjoying. They are a great source of fiber (some of it soluble in the form of pectin, which helps lower cholesterol) and an excellent source of vitamin C.
One terrific way to use raspberries is in homemade fresh raspberry vinaigrette. Simply puree ½ cup fresh raspberries, ½ cup olive oil, 3 tablespoons white wine vinegar, 1 chopped shallot and 1 teaspoon honey in a blender. Season the dressing to taste with salt and pepper then serve drizzled over salad greens. Top with sliced scallions, grilled chicken strips and a few more fresh raspberries for good measure!
Key Terms in This Article
See Other Articles Like This
Vegetarian
antioxidants
fiber
Low Cholesterol
vitamin C
Low Calorie
Nothing beats good old-fashioned slow cooked food!
These recipes are full of flavor and easy to make. From classic roasts to hearty stews, there's something for everyone.
View Recipes >
Simple Recipes for Fantastic Meals
Delicious meals for the cold weather. They're hearty enough to keep you going, and will satisfy even the hungriest appetite. Whether you're craving beef, pork or chicken, we have you covered. Try a few of these recipes and add them to your collection. Making a wholesome filling meal doesn't have to be hard.
View Recipes >